About Our Staff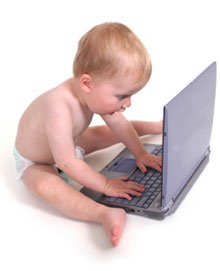 Brochure
General Services (PDF)
Elizabeth Swire Falker, Esq., P.C.
President and Founder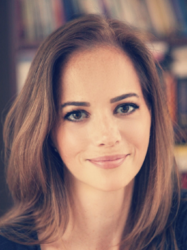 Elizabeth Swire Falker, Esq. (Liz), is a graduate of Wellesley College and the Benjamin N. Cardozo School of Law. After spending eight years establishing herself as a commercial litigator in New York City, Liz took a brief break from the practice of law to focus on her own infertility issues. While undergoing treatment for infertility she wrote and published the bestselling, "cult classic", The Infertility Survival Handbook (Riverhead). In 2004, after enduring her own difficult journey to become a parent, which included seven IVF cycles, countless miscarriages, and three adoptions, Liz opened her own law practice devoted to educating and supporting others as they face similar challenges building their family. As her private practice began to grow, Liz published her second mass market book, The Ultimate Insider's Guide to Adoption (Warner). More than ten years later, after publishing two commercial books to critical and popular acclaim, Liz has represented close to two thousand clients as they have navigated their way through the complex waters of third-party assisted reproduction and adoption law.
Even before becoming a reproductive lawyer and adoption attorney, Liz always maintained an interest in the fields of health and reproduction. While in law school Liz wrote a law review Note on the medical, ethical and legal issues presented when treating marginally viable/23 week gestation births. After graduating, Liz published two law review articles. The first addressed the medical malpractice crisis in the field of obstetrics (The Medical Malpractice Crisis in Obstetrics: A Gestalt Approach to Reform, 4 Cardozo Women's L.J. 1 (1997)); and later, she published an article addressing issues related to embryo donation (The Disposition of Cryopreserved Embryos: Why Embryo Adoption is an Inapposite Model For Application to Third Party Assisted Reproduction, 35 William Mitchell L.R. 489 (2009)). Liz continues to fuel her passion for writing and addressing "hot topics" in family building issues by maintaining an active and popular blog which was recently listed by the American Bar Association among its directory of best legal "blawgs." She also serves on numerous panels as an expert on reproductive law, is interviewed by the media on topics related to third-party assisted reproduction, and has taught a seminar on family building law at Pace University School of Law. She is considered one of the most prominent voices in the United States in matters pertaining to infertility, third-party assisted reproduction, and family building. For information on her media appearances and other professional engagements, please visit our Media page.
Liz's advocacy for infertile families and third-party parenting extends to work with non-profit organizations which provide education and support to the infertility community. Among other organizations, Liz is a member of the American Bar Association's Section on Family Law and its Committee on Assisted Reproduction and Genetics Law. She is a professional member of RESOLVE and The American Society for Reproductive Medicine (ASRM). She provides pro bono and discounted legal services for Men Having Babies and contributes blogs and articles to other organizations devoted to third-party parenting.
Liz has been licensed to practice law since 1994, and is admitted in the Appellate Division, First Department of the State of New York, the United States District Courts for the Southern and Eastern Districts of New York, and the Second Circuit Court of Appeals. She is now the proud mother of two children and feels rewarded that to have found a way to combine her passion for the law and writing with helping other people facing challenges building a family.
In addition to office support from an amazing staff, Liz also has fantastic legal interns providing additional support. And we cannot forget our amazing team of receptionists who are always happy to greet clients!