The Infertility Survival Handbook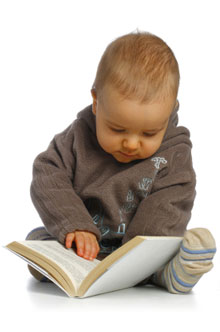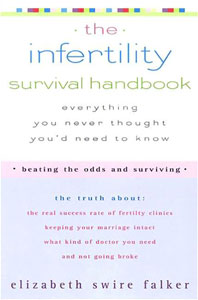 The Infertility Survival Handbook
Elizabeth Swire Falker
ISBN # 1573223816
Riverhead Trade
Download the Flyer (PDF)
After seven years of tests and more tests, treatments and more treatments, author Elizabeth Swire Falker understands what it means to struggle with infertility. She spent seven years trying to conceive and gave up her career as an attorney in New York City when she found she couldn't struggle with infertility and maintain a high-powered job at the same time.
The following years were filled with injections and blood tests and hormones and in vitro fertilizations, implantations, and miscarriages, and return trips to her fertility clinic. Feeling alone and confused, Liz realized that there wasn't enough information on infertility written from the patient's perspective and so decided to write this book!
In this frank, reassuring, and thoroughly researched handbook, she shares her own personal experience with infertility and adoption (that's right, Liz is a mom these days!) and offers insight into what challenges to expect along the way. From getting support from friends and family to finding the right doctor to dealing with insurance, Liz helps readers:
Navigate the maze of infertility tests and treatments
Handle the financial strain and marital stress (not to mention the weight gain) that may accompany treatment
Understand and evaluate clinics' success rates, shared-risk and money-back guarantee programs
Cope with the day-to-day living through a cycle using assisted reproductive technologies
Formulate questions to ask doctors and nurses and learn to be their own advocate for good medical care
Understand the options, including:
IUI (intrauterine insemination)
IVF (in vitro fertilization)
Immune Therapy for Recurrent Pregnancy Loss (multiple miscarriages)
Alternative Therapies (like Acupuncuture and Mind-Body work)
Traditional Adoption (domestic and international)
Embryo Donation (also known as embryo adoption)
Ovum Donation (donor eggs)
Gestational and Traditional Surrogacy
The virtues of living child-free
With a foreword by Pak H. Chung, MD, from the Center for Reproductive Medicine and Infertility, Elizabeth Swire Falker's Infertility Survival Handbook tells readers straight–as only a best girlfriend will.
This is the only guide anyone will ever need for navigating such a difficult course.