Testimonials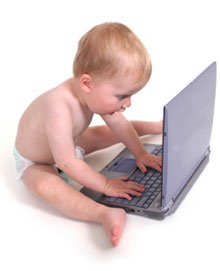 Brochure
General Services (PDF)
Hello —

You don't know me but I owe you a huge thank you. I spent several years trying to get pregnant and after reading your book made the decision to see fertility specialists in the Northwest. Turns out that both my husband and I had fertility problems and the odds were definitely against us. We were finally able to conceive our little girl via IVF.

Your decision to share your story in your book really helped me to come to peace with my body and it's struggles to get pregnant and to stay pregnant.

I am sure I am not alone but I wanted to let you know that you positively touched my life.

Best Wishes,
K
I was recommended to Liz by my agency. They spoke highly of her. My cycle was a rushed and quick one. I had minimal time to finish everything and Liz and her employees made it very easy for me during the hectic days. Liz and Kelly were both reachable through email and phone, which is important to me. I'm always at work or class and being able to email Liz and Kelly with updates and questions and getting almost instant answers was a plus. Liz was very kind and sweet. The legal process was a breeze with her. I felt very comfortable asking her anything that was on my mind, it made my experience as being an ovarian donor a very pleasant one. Thank you Liz and Kelly for everything. 🙂

– An anonymous egg donor
I have worked with Elizabeth Swire Falker and her staff for over 2 years spanning 2 different surrogacy's. They have provided me with both escrow account and gestational carrier contract preparation services. The entire staff is prompt and professional which made the administrative burden of surrogacy much easier to cope with. They are also caring and courteous which made the entire experience feel special. I would highly recommend the services of the Stork Lawyer to anyone in need of help achieving their dreams of having a family.

– HC, Gestational Carrier
As always, thanks for the explanation Liz, I appreciate it. Without passing judgment, the idea of not having an anonymous egg donation agreement is mind numbing. I mean, once we were introduced to you . . . that was about as big a no brainer decision as we've ever made (to have an ED Agreement). I figured the answer you would give would revolve around money and payments, it always does, but . . . I couldn't agree more that a few extra bucks ([which] is nothing compared to the rest of the costs) to lay out for clear piece of mind, parentage, contact, financial responsibility/liability etc., that's like a slam dunk.

Anyway, thanks for giving me the insight . . . . And thanks for the words on [the baby]; we just LOVE [being parents]!!!!! Thank you again for your role in helping make that happen!!!!

– "F"
Liz, "A" and I just wanted to let you know that we will be extending an invite . . . to you and your family to join us in celebrating [the twin's] 1st birthday. . . . You played a huge part in our lives over the past few years and have been there for us in making sure all legal (and emotional when needed) aspects were covered during the process. We can't thank you enough.

– "J"
My husband and I first contacted Liz when embarking into unknown territory of utilizing donor eggs to start our family. Liz responded quickly and clearly and did so for every interaction we had with her whether it was a personal question or something to do with our egg donation agreement. She was extremely knowledgeable about the legal end of things but also knew what was typical on the donor side, making us so much more comfortable in a stressful and uncertain time of our lives. When we were denied insurance coverage, Liz again came to the rescue and supplied loads of emotional and legal support. Without Liz, we would not be contemplating baby names today. Let me just say the Stork Lawyer® 'delivers' in every sense of the word!

– P.
Liz,

When we came to you for help it ended a long period of disappointment and frustration in our lives. From our first meeting, you not only gave us direction and advice, but hope that our baby was waiting and would come to us. Your knowledge of all issues involving infertility and adoption and caring guidance gave us renewed energy to move forward with our dream to have a family. You made us realize that there were many ways to reach our goal and not to give up on ourselves. Without your encouragement and support, we would not have [continued to] pursue [infertility treatment and have conceived our baby]. You are a wonderful lawyer, advocate and friend.

Thank you for everything you have done for us!

– B&S
[Liz,] we want to tell you how fortunate we are to have retained you as our lawyer. Preparing our donor . . . agreement was not an easy task, especially considering the . . . the delicate nature of [our] situation. Even though the negotiation process required much more involvement than what is typical, you were very patient with us. You were always available when we needed advice, whether it be legal or personal. And, when we were too overwhelmed to make our own decisions, you guided us in the right direction.

However, what impressed us the most was the support and advice we received from you after our unsuccessful donor cycle. Your words of sympathy and encouragement were of immense comfort to us; especially since you, too, have experienced the IVF emotional roller coaster.

We thank you for being an exceptional lawyer; and, most importantly, for being a sincere and caring person.

With Gratitude….

– K & C.
Dear Liz,

Thank you so much for helping us win our appeal with [our insurance company.] You and your staff were incredibly efficient and thorough. Your care in making sure we were well-informed and up-to-date on developments helped ease the anxiety over this obstacle. The friendly support I felt in our phone conversations made the process much more bearable. Thank you for all that.

Sincerely,
Intended Mom "V"
Thanks so very much Liz. You and your staff have been so wonderful! I can't tell you how much I appreciate your thoughtful and caring approach to your business.

– Intended Mother, "D"
Dear Danielle,

I appreciate your help in facilitating this process. I really felt you're working for me and protecting my best interests. Best of luck!

– Ovum Donor "E"
I was interested in participating in the donation program for many reasons, but was quite a bit intimidated when all the legal paperwork started showing up. I can not begin to express how grateful I am to Liz, who's helpful and friendly manner put me at ease to talk about my confusion. She was also able to point out things in the paperwork I would have never been aware of. Liz took the time to discuss my perspectives and beliefs of the entire situation, which allowed her to modify and direct the legal agreements to reflect my position. I was really comfortable working with her and extremely confident in her council, now being able to thoroughly understand the legalities of my situation. I highly recommend her professional assistance to anyone considering or in the process of egg donation.

– Ovum Donor "S"